What We Do
IDC services can be stated in terms of the roles that we fulfill in generating project deliverables, as well as the knowledge-based business area expertise that we bring to your project.
Professional Roles
As a first step in defining any client assistance project, we first work with the client to define which organizational role (or roles) that we should operate in to best deliver our services.
Management Consultant
Business Consultant
Project Manager
Technical Specialist
Subject Matter Expert
Project Coach / Advisor

Project Monitor
Quality Assurance
Lead Consultant
Business Analyst
Team Member (Augmentation)
Independent Review Analyst
Consulting Services
Intelligent Directions Consulting professionally executes the Consulting Services below to produce one or more the Service Deliverables listed in the last section below. Also refer to the Domain Section to see how and where IDC Subject Matter Expertise can be applied to best help different Business Domains.
General Management Consulting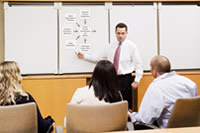 Risk Management
Business Planning and Budgeting
Strategic Planning
Organizational Review
Business and Product Positioning/Marketing Analysis
Resource Planning and Management
Security and Control Review
Contract Negotiation Assistance
Management Reviews and Assistance
Cost/Benefit Analysis
Project Audit/Review and Assessment
Financial Strategy Review and Analysis
Focused Market Analysis
Audit Comments
Sports and Athlete Management
IT/Technology Consulting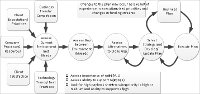 Application Software Design and Development
Product and Service Development, Enhancement, and Support
Customer Relationship Management
Proposal Development and Review
Product Review and QA
System Procurement
System Implementation
Enterprise Automation Planning
Business Systems Consulting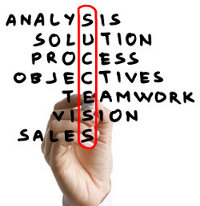 ERP
Accounting
CRM/Customer Account Management
Asset Control
Case, Records, and Document Management
Inventory Control
Automation Review
Government Consulting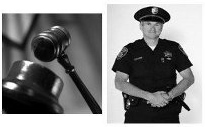 Integrated Justice/Information Exchange
Courts
Law Enforcement
First Response/Emergency Management
Corrections and Supervision
Health & Human Services
Regulatory
Assessor
Tax Collection
Preparation of Federal and State APD Documents
Service Deliverables
IDC offers a wide range of service deliverables. Each organization and business challenge is unique, and IDC can customize its processes and deliverables to fit every situation and need. Following are several of the service deliverables that IDC offers:
Executive Coach/Advisor Reports and Advice
Project Management Advice, Reports, Tools
Project Monitoring Advice and Reports
Vendor Management & Monitoring
Detailed Strategic Plans
Management/Operational Reports & Reviews
Market Analysis
Feasibility Studies
Cost/Benefit Analysis
RFP/RFI/RFQ Preparation or Response
Package/Vendor Selection
Vendor Management & Monitoring
Security & Controls Reviews

Records and Document Management Plans
Business Process Re-Engineering Models
Business Requirement Definition Models
Systems Requirement Design Models
Detailed Systems Design Process Models
Detailed Logical and Physical Data Models
Data Exchange and EDI Models
Prototyped Design Models
Structured Methodology/CASE Tools
Software/Systems Testing
Quality Assurance Reports
Implementation Plans
Negotiation Issues/Advice Reports
Specific Project Need Efforts
» Contact us for further information.