Intelligent Directions for Complex Challenges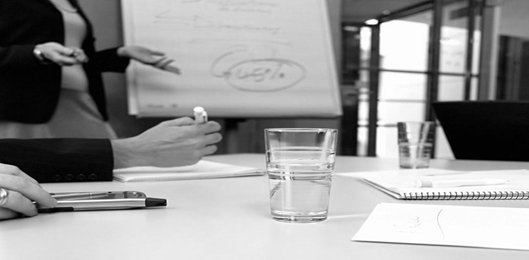 IDC offers RESULTS ORIENTED consulting services for clients across many Domains in both the private and public-sectors. These Domains profile the typical client, and point to the services that we usually provide to that client type in that space:
Whether it be a small finite project to solve an immediate problem, or a large long-term project to help an entire organization to go from good to great, IDC has the experience to help.
We offer several Consulting Services and Deliverables where we are considered Subject Matter Experts (SME), which flows into our ability to provide quality results in the four Domains that we serve. The sections below provide a quick summary of how Intelligent Directions Consulting expertise could be utilized to provide assistance in the DOMAIN that best fits the arena that your organization operates in.
IDC delivers quality services defined by Professional Roles and Service Deliverables across many Domains.
See IDC
Services
.
Software and Related Hardware Companies
IDC consultants have extensive backgrounds and experience with many different software and hardware companies that design, develop and sell application software products to their client-base.
The project results that companies in this Domain typically look to IDC for; to improve profitability, build or regain market share, increase customer satisfaction, improve their organization and methods, improve their product design, development, delivery, and support capabilities for both existing and new product offerings.
We are considered Subject Matter Experts (SME) in:
The Complete Process of Analyzing Business Processes and End-User Needs
Designing and Developing Software Applications to meet End-User Needs and Requirements
The Complete Process of Launching Quality Products into the marketplace
Accurate Process and Data Modelling Techniques
Database and EDI Technology (and Methods)
Data Conversion Techniques and Planning
Merging in New Technologies to Existing/New Systems
IT Project Level Planning and Budgeting
IT Project Level Management and Client Teaming Interaction
The Business of running and managing an IT/Software company
Addressing IT/Security Audit Comments (internally, and from third parties/clients)
Consulting Services that we draw from when servicing Software and Related Hardware Companies:
IT/Technology Consulting
General Management Consulting
Business Systems Consulting
We have literally decades of combined experience in hands-on application software design, development and implementation. This experience extends into the business-side of mapping software products to market needs, as well as utilizing new technologies as part of new iterations of product cycles.
Our clients who operate in this Domain provide products and services to BOTH private and public-sectors, and our consulting projects by design and necessity often cross into the other Domains that we serve (below). It is this experience that we have in other Domains, which makes IDC a more value added consulting firm.
Many companies, as well as public-sector agencies and departments, also manage their own internal IT projects (and staff) to design, develop and implement their own business application software. For all of those entities we provide this same Domain expertise.
All Private Sector Companies
While there are obvious discrete differences in the services and products provided by the companies operating in different industries that we serve, we have experience in assisting each company with their own unique situational client needs.
By providing our services across many different environments and industries over the years, we have developed our own "adaptation" and "quick study" consulting skillsets. Each of our consultants has spent decades amplifying these skillsets by assisting companies in:
Manufacturing
Health Care
Retail
Information Technology
Clients engage us for the purpose of: improving the performance of their business operations, improving the quality of products and service delivery, reducing costs and improving profitability, improving market share, improving IT/Technology, procuring and implementing new business systems, and improving quality of their organization.
We are considered Subject Matter Experts (SME) in:
All Domain SME Expertise from Software and Hardware Related Companies
Identifying Best Business Practices
Business Process Re-Engineering
Designing, Developing and/or Procuring Software Applications
The System and Organizational Implementation Processes
Financial Strategy Review and Analysis
Market Analysis
Cost Benefit Analysis
Risk Management
Back Office Automation
Mergers and Acquisitions
Executive and Project Coaching
Project QA and Monitoring
Conducting EDP Audits, and/or Addressing IT/Security Audit Comments (internally, and from third parties/clients)
Business and Technical Specifics in each industry that we consult in
Consulting Services that we draw from when servicing all Private Sector Companies:
IT/Technology Consulting
General Management Consulting
Business Systems Consulting
Business Services Consulting
Criminal Justice Consulting
For Government Agencies in the Public Safety and Criminal Justice community, we can assist in; responding to new operational regulatory requirements and changing public expectations to improve operations and/or replace/enhance aging existing systems.
Across many different national, state and local jurisdictions, IDC has experience with the business operations and technical aspects of:
Courts (All levels: Minor Offense/Traffic, Criminal, Civil, Probate, Family Law, Juvenile)
Prosecution
Defense
Probation
Jail Management and Corrections
Law Enforcement
Biometrics
Homeland Security
We are considered Subject Matter Experts (SME) in:
All Domain SME Expertise from Software and Hardware Related Companies
The technical and business world of IT and Service Companies that market to and serve Criminal Justice Agencies and Departments, across all levels of Government
Case Management (both Person Centric and Case Centric)
Offender Management
Criminal Justice Information Exchanges and Data Repositories
Records Management
Many Case Types across all levels of Public Safety and Courts
Large Organizational Studies, Reviews and Implementations across all levels of Public Safety and Courts
Assisting/Advising in all Aspects and Pitfalls of Application Software/Hardware Procurement in Criminal Justice Arena (Production of RFI/RFQ/RFP/Bidder's Conferences/Evaluation Criteria)
QA and Post Implementation Reviews
Project Coach and Monitor
All pertinent Domain SME Expertise from Government
Consulting Services that we draw from when servicing Criminal Justice Agencies and Departments:
IT/Technology Consulting
General Management Consulting
Government Consulting
Business Systems Consulting
Government
We have experience in many different public-sector jurisdictions all over United States (limited Canadian and other international experience as well). In addition to the deep Criminal Justice experience listed above, IDC has experience with the business operations and technical aspects of:
Health and Human Services (Welfare, Child Support Enforcement, Various WIC Programs)
Tax Assessment and Collection
Building and Regulation
Miscellaneous City, County and State Departments and Agencies
We are considered Subject Matter Experts (SME) in:
All Domain SME Expertise from Software and Hardware Related Companies
Yellow Book Requirements and Certifications
Preparation of Federal and State APD Documents
Budgeting Assistance based on Internal and External Funding (including Grant Funding)
Assisting/Advising in all Aspects and Pitfalls of Application Software/Hardware Procurement in Government (Production of RFI/RFQ/RFP/Bidder's Conferences/Evaluation Criteria)
Enterprise IT Governance and Consolidation
Feasibility Studies
Reviews, Assessments and Audits (including Grand Jury projects)
Health and Welfare Case Management (Person Centric, Case Centric, Household Concept)
Agency and Inter-Agency Information Exchanges and Data Repositories
Researching Government Rules and Regulations for effect on Automation Requirements
Business and Technical Specifics in several Government Business Areas
Consulting Services that we draw from when servicing Criminal Justice Agencies and Departments:
IT/Technology Consulting
General Management Consulting
Government Consulting
Business Systems Consulting